Air and Pollution Control
Representing Parker Hannifin, a leading global provider of innovative filtration technologies and solutions, we offer dust, fume, and mist collection systems that ensure optimum air quality for our customers.
Dust collectors are an important investment that impacts air pollution control and the health of your employees. Whether the process is intermittent or heavy duty, we offer a wide breadth of Parker Hannifin DustHog collectors to fit your needs. DustHog is a name trusted for its quality and engineering design. We also provide a complete line of high-performance replacement filters compatible with virtually every major brand of industrial air cleaning equipment.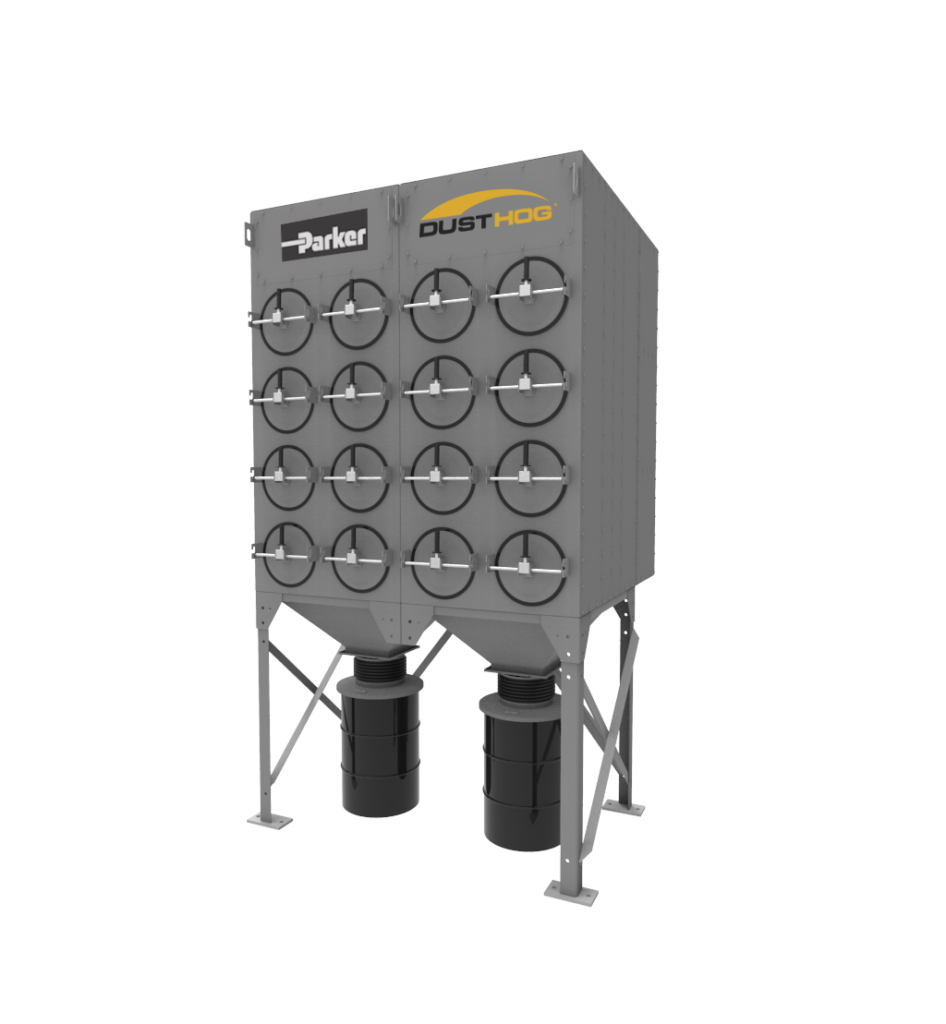 Cartridge DustHog Dust Collectors
We can configure an optimal dust collection solution ideally suited to your application, process, facility requirements and budget. Our cartridge dust collectors come standard with the industry-leading ProTura® Nanofiber cartridge filters for more efficient and effective collection of dust emissions and capture of submicron airborne pollutant particles. The patented pulse cleaning technology used in our cartridge dust collectors provides optimized cleaning power to most effectively pulse off dust from the filter resulting in increased pulse cleaning energy, lower pressure drop, longer cartridge filter life and energy savings.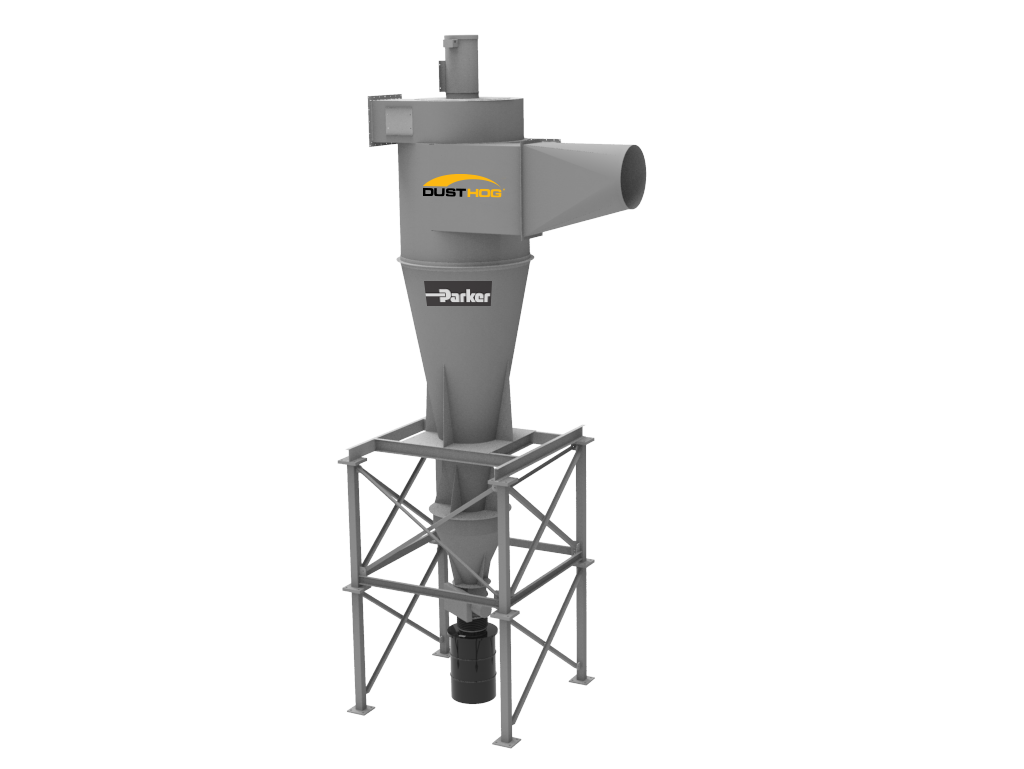 Cyclone and Baghouse DustHog Dust Collectors
We specialize in solving all types of challenges, ash handling, ash chemistry, dust collection, equipment performance, emissions, filter cleaning, maintenance, gas flow distribution, gas composition/temperature and more. We have a breadth of solutions from compact baghouse dust collectors to heavy-duty freestanding solutions.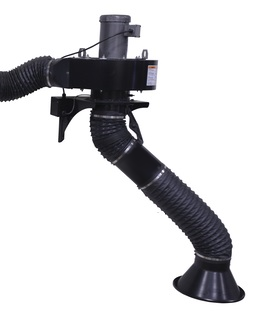 Extraction Arms and Accessories
Stop the spread of fumes, smoke, dusts and other airborne pollutants at the source using our dust and welding fume extraction arms and extraction hoods to help keep your workers safe and your facilities cleaner.  Our extraction arms and hoods can be connected to UAS' wide range of central system and work station DustHog® and SmogHog® collectors for fully automated control and capture of airborne pollutants.
SmogHog has been solving mist and smoke collection needs for decades. We have a wide range of product solutions, including Electrostatic Precipitator (ESPs) and media mist collection technology.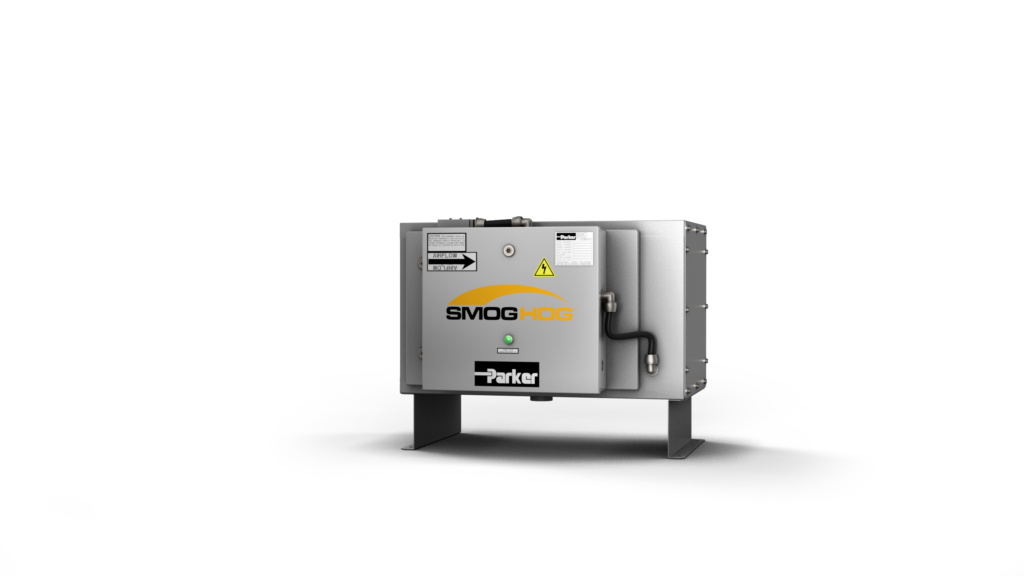 Electrostatic Precipitators
SmogHog Electrostatic Precipitator (ESP) mist collectors prevent hazardous emissions from escaping into the atmosphere. Situated inside or outside a facility or directly into a machine, these modular system mist and fume collectors use a combination of filtering processes to precondition and clean the environment.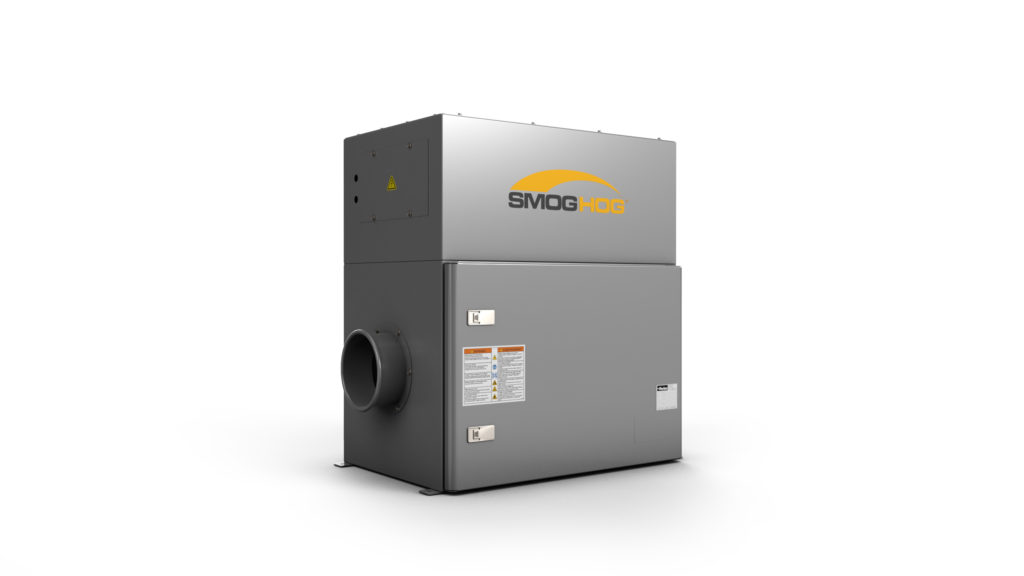 Fabric-style media collectors offer the ability to remove both small and large particles from indoor factory processes. Choose from Parker's wide assortment of bag and barrier-type filtration media to best fit a specific industrial process.
More resources at bottom of page.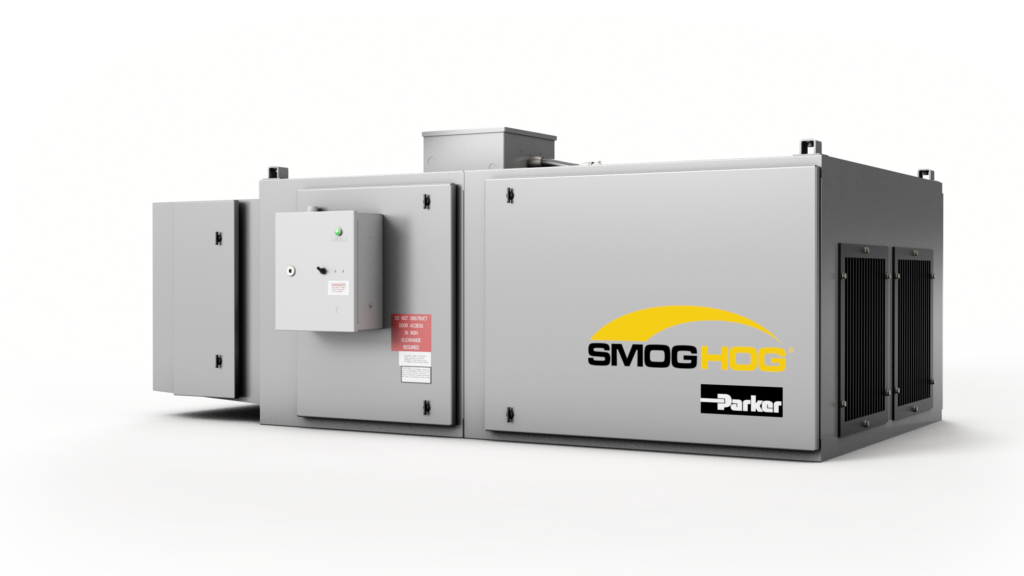 SmogHog® electrostatic precipitator (ESP) technology is suited for controlling emissions in industrial cooking food processing applications. Applications vary based on the process of cooking, be it frying, smoking, etc. Parker offers configurable systems to tackle your most challenging processes.
We engineer proprietary medias that set the bar for quality and performance, BHA® Preveil, Protura® nanofiber, and SB Nano, all delivering specific benefits for your facilities needs. Select from our complete line of replacement dust collector filters for superior dust, mist, and fume collection.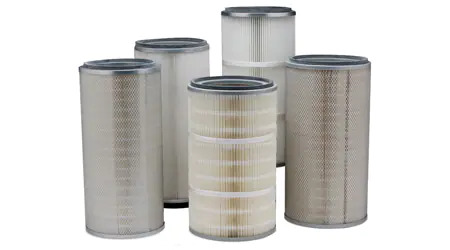 Preveil ePTFE is a microporous "skin" layer laminated to traditional filtration media that provides a web of overlapping fibrous strands, air passages smaller than particulate, an extremely porous filter surface, a more complete bag cleaning, a PTFE derivative that yields a slick surface, and needs less energy than usual.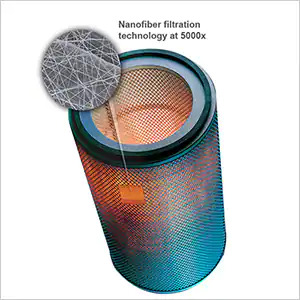 Protura is a proven nanofiber treatment that provides an ultra-thin weblike coating delivering many benefits such as superior surface loading, capture of highly-respirable, submicron particles, and strengthens pleats to ensure they keep delivering lower pressure drop and improved pulse cleaning.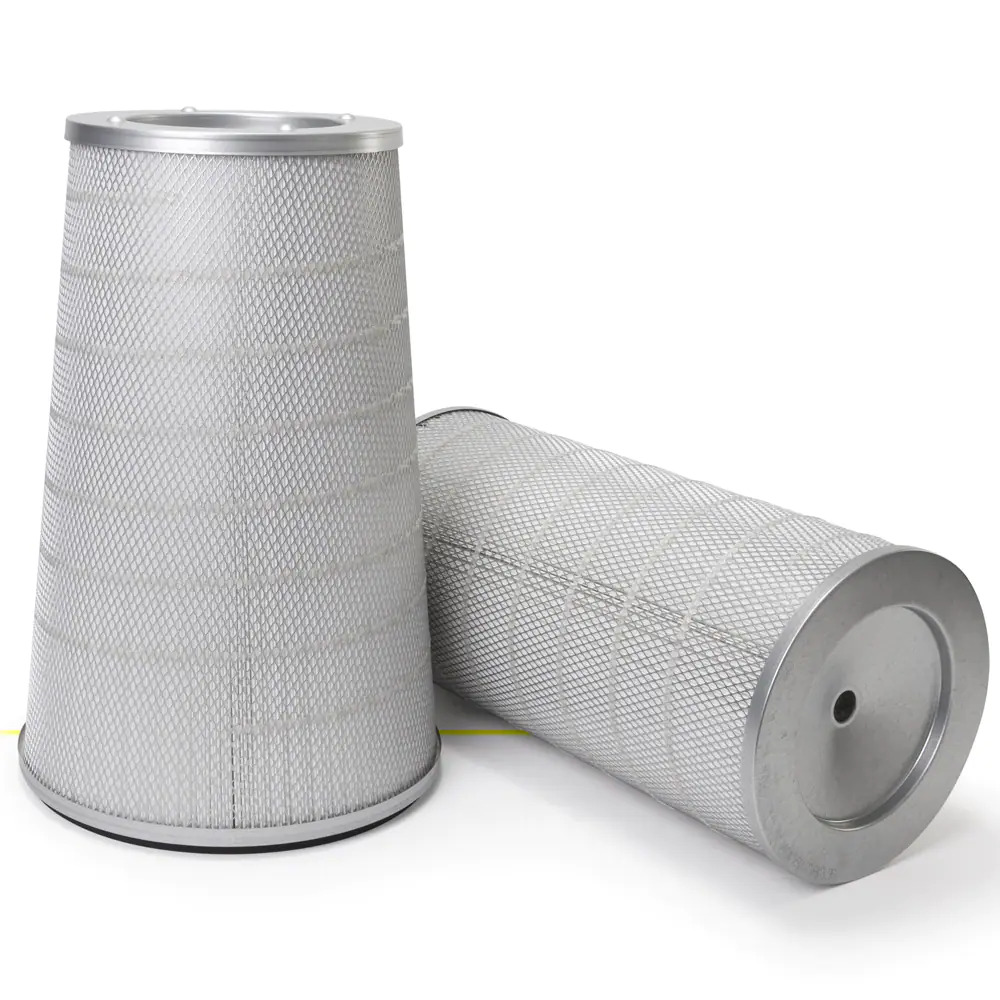 SB Nano is a 100% synthetic base media with a proprietary nanofiber layer applied to the collection surface that provides higher efficiency, greater resistance to moisture in the air stream, longer filter life, and superior durability. 
Air and Pollution Control Resources
Product Inspection Videos
White Papers, Application Notes, & Spec Sheets
White Papers & Guides
Application Notes
Spec Sheets & Brochures
White Papers & Guides
Application Notes
Spec Sheets & Brochures